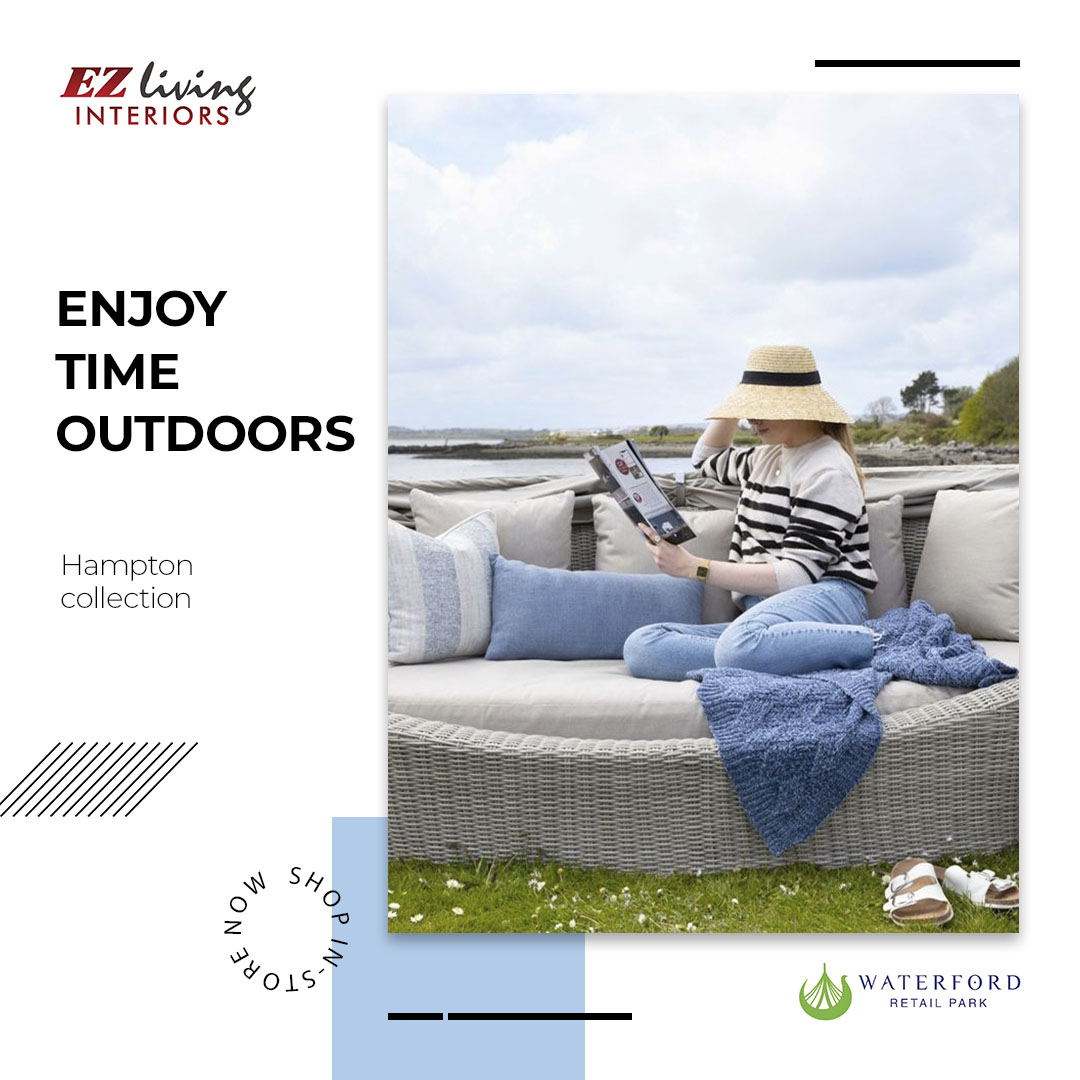 Enjoying time outdoors is always a great plan, and with our Hampton Garden Collection from EZ Living Interiors, you can do it while enjoying comfort and style.
This daybed takes the essence and style of wicker to create an elegant design. Bright, natural tones add to the ambiance of any outdoor space.
Shop online HERE, or visit us in-store at Waterford Retail Park and discover the full range.
Don't forget to Like our Facebook page and Follow us on Instagram for more promotions and upcoming events.