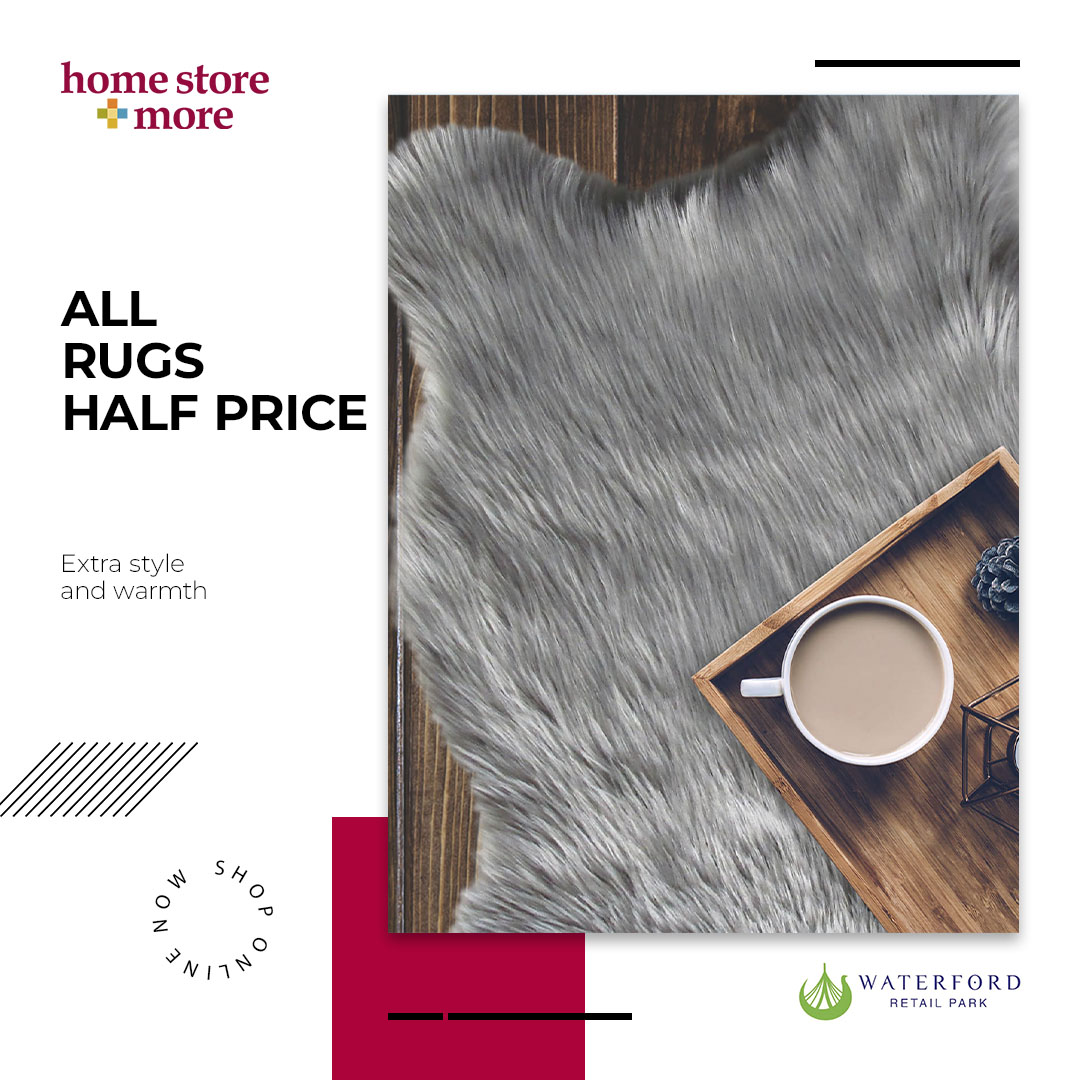 Add some extra style and warmth to any room in your home with our fabulously textured rugs, such as our Mahana Rug. All rugs now Half Price.
The Mahana Rug feature a stylish and clean design that is guaranteed to match any home décor.
Pile is made of 100% Polyester to provide the ultimate softness and bounce. Perfect for adding texture to any living space.
Promotion applies online only at Home store and more, available in different sizes and colours. Don't forget to Like & Follow us in or social channels, stay tuned for upcoming events.